I gave up on New Year resolutions years ago. Typically they were always things like 'drink less' or 'exercise more' and were destined to failure. Then I'd feel bad about not doing them, while still achieving nothing. Kind of a lose-lose situation. Eventually I figured out I could achieve exactly the same end result, minus the negative feelings, by skipping the whole resolution part at the start. It was an elegant solution based on the thinking of the famous philosopher Homer.
This year I've decided to try a new approach. I will set resolutions, but they'll be fun kink related things I want to do anyway and that have a clear positive and immediate outcome. That means I'll feel good when I do them, and feel good about hitting my resolutions. It's a win-win. So far I'm come up with these three….
Find a new domme to play with in Seattle. Ever since Lydia retired I've only played when travelling. I think I need someone, professional or not, that I can get to know and grow with.
Spend around $50 a month on online kinky content creators. This could be via things like Patreon, or erotic literature or simply commercial kink sites. I've been erratic in the past with my support here, so I'm going to aim for consistency.
Attend a local fetish event. This is probably the most challenging. I'm naturally a shy person, so meeting new people in a group is always very stressful. I also dislike fetlife, which seems to be the primary way to interact with fetish communities.
Doubtless I'll keep the blog informed on how I progress with these. In the meantime I wish everyone luck with their resolutions, assuming they have any. Of course for a submissive, the alternative to luck can be a firm guiding hand from a dominant. If you're a male in NYC and lack a partner to keep you on the straight and narrow, then perhaps someone like Mistress Mal Martine can help out? She lists discipline, slave training and behavior modification as favorite activities. Sounds perfect for the irresolute of their resolutions.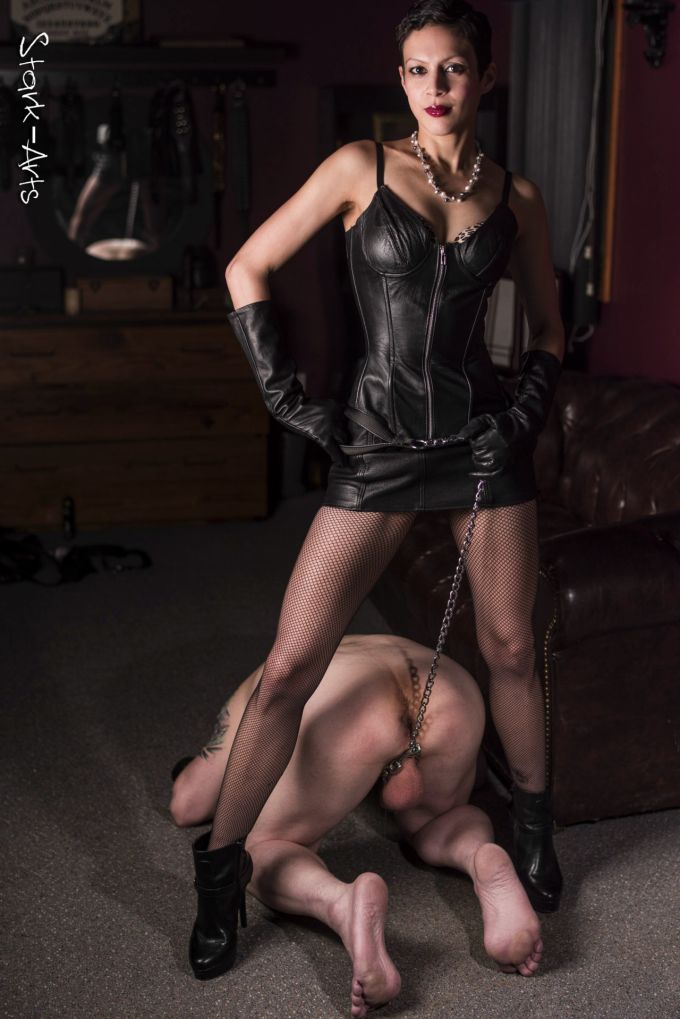 This if from her tumblr and was originally shot by Stark-Arts.
Source: Femdom-Resource.com