The annual AVN awards were announced this weekend in Las Vegas. They style themselves as the 'Oscars for Porn' and, having attended them myself many years ago, I can confirm they're as boring and repetitive as the Oscars and other similar industry award evenings tend to be.
This year they were held at the Hard Rock Hotel in Vegas, which decided it'd be a smart move to harass and expel transgender performers. That's based on what Lorelei Lee reported on her twitter feed. So someone could get an award on stage one minute and get kicked out of the restroom the next. That's both incredibly stupid and not at all surprising to me. For a supposed center of hedonism and debauchery, Vegas is incredibly conservative and old fashioned.
The other big story was James Deen and what would be the fallout from the rape accusations. The AVN management didn't get things off to a great start by cancelling a panel on consent. You'd think that this would be a great time for a conversation about consent in porn, but apparently not. As for the attendees themselves, it seemed that nobody wanted to go on record with an opinion either way. I suspect that means it'll be business as usual in a few months.
That's all fairly depressing, but at least mentioning Lorelei Lee does give me an excuse to feature some of her excellent work. This is her pulling a fairly dramatic expression out of David Chase in a shoot for Divine Bitches.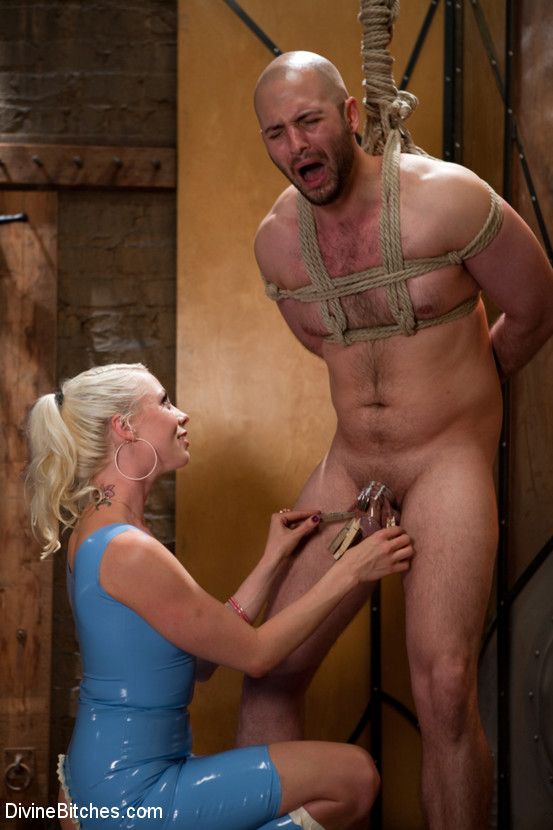 Source: Femdom-Resource.com